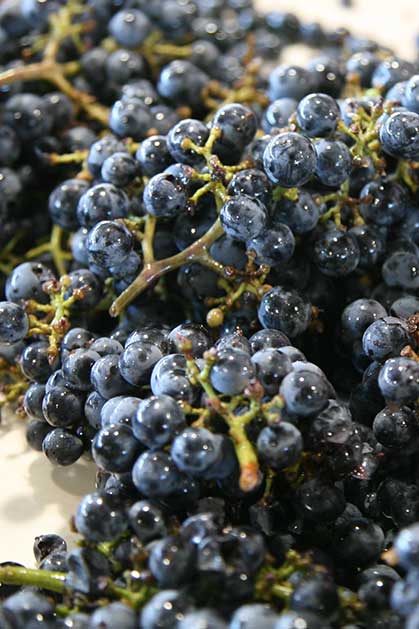 2005
Cabernet Sauvignon
TASTING NOTES
Our 2005 is a refined and symmetrical wine with velvety burgundy color and brilliant clarity. In bottle since 2007, the wine has developed a well-integrated, complex bouquet of berries and flowers: cassis, cherry, boysenberry, and dried rose petal. Scents of leather, toasted oak, and clove underlay the bright fruit and floral aromas. The wine has a smooth, supple entry into the mouth with pleasant, palate clearing astringency and acidity. Serve with pork stew.
— Zelma Long, Winemaker
. . . . . . . 
Appellation Mendocino County
Varietal 100% Cabernet Sauvignon
Clones Carefully selected Jimsomare clones by Dave Bennion,
one of the founders of Ridge Vineyards
Planted 1987
Yield 2.5 tons per acre
Soil Hopland gravelly clay loam
Elevation Sloped vineyard at 1,000 to 1,200 feet
Climate Warm summer days with midafternoon western breezes
Harvest Dates October 24+25, 2005
Cooperage 19 months in new French oak
Alcohol 14.5%
Production 916 cases
. . . . . . . 

Download 2005 Tasting Notes