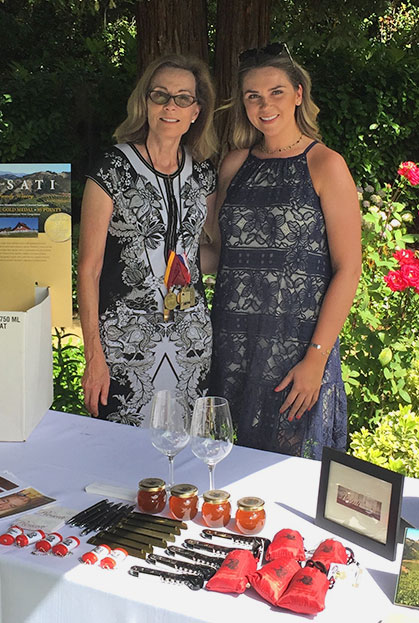 News & Events
Rosati Wines featured at an event near you
Danelle and Lisa Rosati poured Rosati Cabernet at an annual fundraising event hosted at a private home in Atherton for the benefit of the Vista Center for the Blind and Visually Impaired. The Vista Center empowers individuals who are blind or visually impaired to embrace life to the fullest through evaluation, counseling, education and training.
Rosati Wines is proud to be involved in our community. In the past, we have hosted tastings and events from Pebble Beach to Mendocino, and everywhere in between. Keep an eye out for new events in 2017.
Recent Newsletters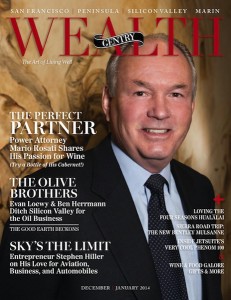 Read more about owners, Mario and Danelle Rosati who were recently featured in the cover article of Wealth Magazine.
November 2013: One in 135
September 2013: Rosati Featured in the Ukiah Journal
May 2013: Truth in Labeling
February 2013: Your Taste Buds, Why Not Trust Them?
October 2012: Twenty Years of Winemaking
August 2012: Happy Labor Day
July 2012: Making Great Wine Takes Time
February 2012: Happy Valentine's Day
December 2011: Happy Holidays
October 2011: It's Time to Harvest
September 2011: Happy Labor Day
July 2011: Happy Fourth of July
May 2011: Happy Memorial Day
April 2011: Happy Easter
April 2011: Take Me Out to the Ball Game
March 2011: Les Grandes Dames
February 2011: Happy Valentines Day
December 2010: Happy Holidays
November 2010: Marché Wine Dinner
October 2010: Our Harvest Newsletter
September 2010: Happy Labor Day
August 2010: The Wine Shop
July 2010: Los Angeles Wine Competition
July 2010: Fourth of July
June 2010: UCLA Bruins
June 2010: Whole Foods
May 2010: Memorial Day